Yesterday, the phone rang at 7:30am - I knew it was my girl...! "It's not raining - it's gorgeous here...how soon can you make it?" Me? Shower - dressed & out the door!
Brian & Aimee were visiting the Coast to celebrate their 1 yr Anniversary together...they knew the exact spot we needed to start - the most important one : Where Brian very 1st professed his forever love...!
From there - we were all open for just about anything...and luckily the rain stayed away JUST long enough for us to get all the shots we wanted most! (yup - she cheered!)
Well, it was wet - and pretty icy cold...but, you know what? That just made stepping into Grandma's Cabin afterwards for lunch that much cozier!!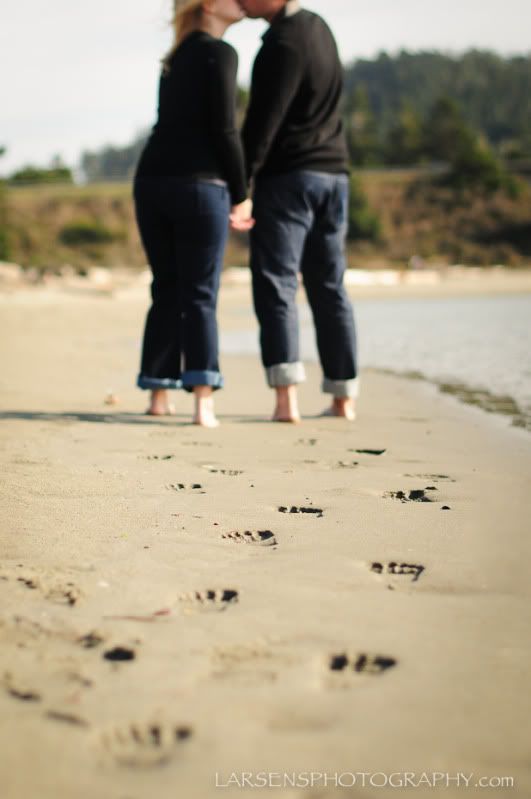 It was about to rain any moment - but, they were not about to miss the opportunity to show their Cal Bears some luv!
Pretty 'basic' shot - but, it positively expresses 'Aimee & Brian' to me. They love the fun things in life - surfing, snowboarding, weekend getaways. They also know just how important it is to take it all in & enjoy a moment...together...
I'm sooo excited to be working with you guys on your special day - - you're both so easy to work with...easy on the eyes...and positively ADORABLE together! YAH!! xo